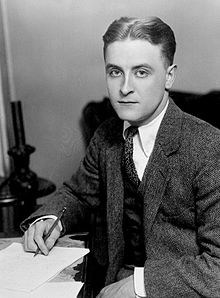 Francis Scott Key Fitzgerald (1896-1940) was an American Jazz Age novelist who is routinely ranked among the greatest American writers of the 20th century. Born in St. Paul, Minnesota to a businessman and a wholesale grocer, Fitzgerald was sent to a prep school where he excelled in debate and athletics.
While still in prep school, his story "The Mystery of the Raymond Mortgage" was published in the school magazine in 1909 followed by three other stories in the two years that followed. He also became a playwright at Princeton University where he wrote scripts and lyrics for musicals and contributed massively to Princeton publications.
Fitzgerald joined the army in 1917 where he served as a second lieutenant in the infantry. Though his first book The Romantic Egoist was rejected by a publisher in 1918, his passion for writing did not diminish. While still serving in the army, he met and fell in love with Zelda Sayre, the daughter of an Alabama Supreme Court judge.
However, she refused to marry him until Scott was stable enough to support her in the manner she was accustomed to. They were eventually married, though Zelda later became mentally ill and had to be institutionalized.
Scott's first novel This Side of Paradise was published in 1920 and was to become the first of many. Two years later, The Beautiful and Damned was published followed by his masterpiece The Great Gatsby, which was published shortly after Fitzgerald relocated to France.
In this novel, Scott connects Gatsby's dream and his views of himself to the aspirations of the founders of America. This was followed by a collection of short stories "All the Sad Young Men," which marked the end of his most productive period. He died on December 21, 1940.