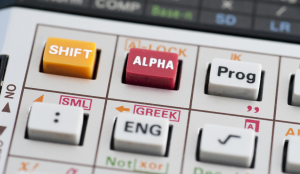 A GPA calculator is basically a system where you calculate your grade point average. To calculate GPA, your letter grades are appraised with certain added-up points that are divided by the number of classes you take. For instance, an A is usually given 4 points while a B is given 3. Grade point average is used by high schools, colleges, and universities to determine class placement, college acceptance, and scholarship awards. As such, your GPA or grade point average is incredibly important.
In middle school, it can determine if you are eligible for advanced classes in high school and in high school, it is a significant factor with college acceptance and scholarships. In college, it can determine if you graduate with honors or if you get accepted into graduate programs. And in graduate or professional school, it can determine if you are awarded fellowships, internships, or even jobs. For these reasons, many students rely on a grade point average calculator to know their correct GPA calculation.
However, it should be noted that you need to find an appropriate GPA calculator for your specific academic level, as GPAs are counted differently from high school to college. In college, GPAs are calculated according to course credits. But in high school, the numbers are simply averaged together using an easy GPA calculator since they are all typically worth the same credit-wise. Consequently, finding an appropriate middle school GPA calculator, high school GPA calculator, or college GPA calculator is important.
It is equally important to note that you should be careful with any online GPA calculator or GPA converter. Just searching "GPA calculator high school," "GPA calculator college," or "calculate my GPA" may not give you accurate results. For a GPA calculator middle school, the site, quickgpa.com is very helpful. At the high school level, it becomes important to know whether you need an overall GPA calculator or a weighted GPA calculator. In some high schools, an A is more heavily weighted in courses like AP Chemistry than in remedial physical science. If your high school has such a system, you'll need a weighted GPA calculator like this one: weighted gpa calculator.
You need to know your high school or college's grading scale and how much they officially award for grades. In many high schools, they only have 4 points for an A and 3 points for a B. But in most colleges, a much more complex system is used that includes A, A-, etc. with scoring much like here.
Therefore, calculating GPA and knowing how to correctly use these tools is beneficial. If you still find yourself wondering how to find your GPA accurately, there are a number of useful tools available to help you. With the Mizzou GPA calculator, you can see how to calculate college GPA. You just add in a course's credits and your grade.
If you are looking for a cumulative GPA calculator, the FSU GPA calculator is for you. If you want to input the number of credits and points you have already received, add all the points from your credits and the numbers that you received from your past grades. An A is 16, an A- is 15, and so on. Add all your grades together and put it in the "Total Quality Points" box. So if you had 16 credits last semester and earned an A, A-, B, and A, you would have 60 quality points. If you then wanted to factor in your latest grades, just include them in the section below with your credits and grades. This calculator will then add everything together to give you an accurate GPA.
On the IU GPA calculator, you must first enter in how many courses you are taking and then calculate the grades you anticipate earning for the semester. You can also calculate your current GPA or prospective GPA with this tool.
If you prefer an app, there are plenty of education apps that allow you to calculate your GPA. For instance, one of the Google apps for education is the GPA Calculator that allows you to calculate your cumulative and current GPAs. If you prefer I-Phone apps, there is their GPA Calculator that calculates your GPA from the number of credit points with your grades. A math calculator app could also be very useful for you, as there are a number of math calculators available for all different levels. For teachers and curious students, there are also many wonderful paper grader apps like Apple's Essay Grader that can give a quick approximation of the approximated grade. And there are plenty of other education apps that allow you to translate, research, and complete your coursework more easily than ever before. The best education apps are often the ones you stumble across when you need them the most.
Regardless of how you calculate your GPA, there are more tools for students to do this than ever before.
Related Articles