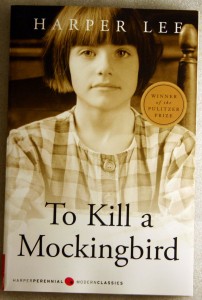 Introduction
A book survey conducted by the Library of Congress in 1991 on readers rated To Kill a Mockingbird by Harper Lee as one of the most influential books they ever read. The book that received the most citation was the Bible followed by To Kill a Mockingbird in second place (Fernando, 2012). The book was made into an Academy Award winning film and is a regular requirement for literature classes throughout the English-speaking world.
The novel's first plot is centered on Arthur "Boo" Radley whereas the second plot focuses on Scout and Atticus Finch. In the former plot, Arthur is seen as a monster who lives a few blocks from where the Finches live. Scout and her friend Dill pull pranks on Arthur to make him come out of his shattered house (Lee, 1960). Conversely, Arthur becomes interested and sends the pair small gifts.
And at a critical moment, Arthur shows up when the two pranksters are in dire need of his help. In the latter plot, a local judge appoints Atticus Finch to be the lawyer for Tom Robinson. The accused man faces charges of rape against a white woman. Despite being falsely accused, Atticus believes that his client will lose the case. Yet, he takes up the case and at one point manages to save his client from a lynch mob (Lee, 1960).
The two plot lines intertwine with two broad themes of justice and tolerance. Other sub- themes that develop in the novel are prejudice, the effects of mob mentality, gender, war, roles, civil rights, and bravery. Lee uses Atticus to merge the two stories together. For instance, Atticus advices Scout that the only way she can understand Arthur is by putting herself in his shoes.
Here, tolerance is illustrated whereas justice is exhibited in his defense of Tom Robinson (Fernando, 2012). To Kill a Mockingbird derives its title by juxtaposing the immoral and unjust act of killing the mocking bird with the same immoral act of killing the innocent Tom Robinson.