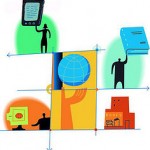 It is almost impossible for a student to be on top of everything they do. Academic life is very demanding. Inevitably, a student may find themselves getting lost in all their requirements. Whether it is meeting deadlines for academic papers, attending classes regularly, or understanding all the lectures they sit through, students just get overwhelmed sometimes.
The advent of the internet has been very beneficial for all students. The internet is a resource treasure trove that almost all students have easy access to. If a student cannot manage to keep abreast with all their course material, they can easily check the internet to look for helpful resources.
Searching for student guides is simple. They are numerous and address a wide variety of subjects. All you have to do is Google the subject name and choose from the various sites listed in the search engine. However, to enhance your search and save time, check out the following student guides.
If you need help in history, The History Guide could be useful. This site has comprehensive content on undergraduate history courses in all topics. Moreover, the site contains valuable advice students can take to improve their attitude towards history. Most students flippantly dismiss history as extremely boring without giving regard to the benefits gained from having a strong background in this subject.
It is also not uncommon to hear students bemoan the difficulties of math. If students could have their way, they probably would never study it. But Math.com is here to give students online assistance in every imaginable math topic. After clicking on a specific topic, the user will be asked to choose the level of assistance they require. It is commendable that the site asks users to complete a unit quiz per topic. This is to assess how much the user has learned from their website.
Philosophy is regarded by many as highly intellectual. However, if you are enrolled in a philosophy course and feel average in your understanding, then The Stanford Encyclopedia of Philosophy is the site you need. It is a glossary of a philosophy-related terms. Upon clicking on a certain term or person, you will be redirected to a page that provides a more comprehensive discussion of the selected item.
If you need help in geography, The Geography Guide will definitely help. This site offers various tools to help you master geographical concepts. You can find discussions and slideshows on any geography topic. Moreover, there are also games and crosswords to sharpen your geography knowledge.
If computer science is your problem subject, then Wikiversity's The Computer Science Portal is the right resource for you. It allows students to gain a greater understanding about the subject. It is also offered in many different languages with various pages containing discussions on a plethora of computer science topics.