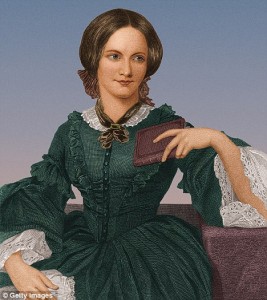 Charlotte Bronte believed that writing was best shaped when molded on actual life and her novel Jane Eyre is a brilliant example of this. Charlotte was a short, ordinary-looking girl born in Yorkshire in 1816 to Patrick and Maria Bronte.
Her father was an Irish Anglican clergyman who had six children. Her mother died of cancer when Charlotte was five years old, leaving her children to be taken care of by her sister Elizabeth Branwell. In 1824 Patrick sent his daughters to a school in Lancashire. The school's poor conditions permanently affected Charlotte's health and hastened the death of two of her sisters due to tuberculosis, after which her father removed them from the school.
Back in Haworth Parsonage with their Aunt Elizabeth, Charlotte and her surviving siblings created their own fictional worlds and began documenting them. Charlotte and her brother wrote Byronic stories where the hero was a contrast of various qualities like pride, strong affection, misery, sense of humor, cynicism, etc. These writing exercises would shape the future writing careers of the three Bronte sisters Charlotte, Anne, and Emily.
Between 1831 and 1832, Charlotte continued her education at Roe Head in Mirfield, where she returned as a teacher from 1835 to 1838. In 1839 she took up the first of many positions as a governess to families in Yorkshire, a career she pursued until 1841. After that, she and her sister Emily traveled to Brussels to work as teachers. However in their first year there, their Aunt Elizabeth died, hastening Emily's return and Charlotte's nearly a year after her.
In May 1846 Charlotte, Emily and Anne Bronte self-financed the publication of a joint collection of poetry under their assumed names Currer, Ellis, and Acton Bell. The pseudonyms veiled their gender while using their own initials. Bell was the middle name of Haworth's curate, who Charlotte married in 1854 after being won over by him. Charlotte became pregnant soon after the marriage but her health declined rapidly and she died with her unborn child on 31 March 1855, aged 38.