Introduction: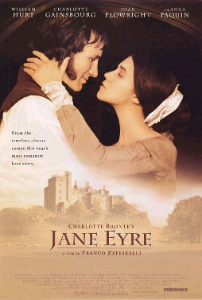 The novel Jane Eyre by Charlotte Bronte is "Female Gothic" fiction that details the trials and tribulations of an orphaned girl in high society Victorian England. It was published in 1847 under the nom-de-plume Currer Bell and was initially a commercial success, receiving rave reviews. Later when people discovered that the writer was a woman, it became controversial because it dealt with various issues like bondage, discipline, dominance, and submission to men and God.
Jane Eyre raises many questions like what makes marriage an unequal bondage between the sexes and do spouses benefit from this inequality? Must women be strictly controlled and disciplined to such an extent that they become physically and mentally dependent on patriarchy? Along with these thought provoking notions, Jane Eyre also asks us to probe the realms of the unknown and accepted beliefs by examining Karma, divine intervention, and the prophesizing power of dreams.
The novel has many autobiographical parallels with Charlotte Bronte's life. From the physical descriptions of the heroine and her lover, to their intense courtship, to Jane's occupations, to the many instances of death and separation, we can feel the closeness of the author to her work. Charlotte Bronte's life was fraught with death, illness, and struggle for survival that we can clearly see through Jane Eyre's own experiences. Furthermore, a pivotal dilemma that is seen throughout the novel is the clash that many women feel between moral duty in opposition to actual happiness and how it affects their lives.
People in Victorian England were not accustomed to women being so straightforward in their speech, thoughts, or actions. Regardless, Charlotte Bronte gave voice to many women through Jane's trials and travails. The experience of confronting life's difficulties in the areas of childhood, career, and love ring as true today as they did to women nearly two hundred years ago. This makes Jane Eyre a proto-feminist novel without overt feminist sentiment.