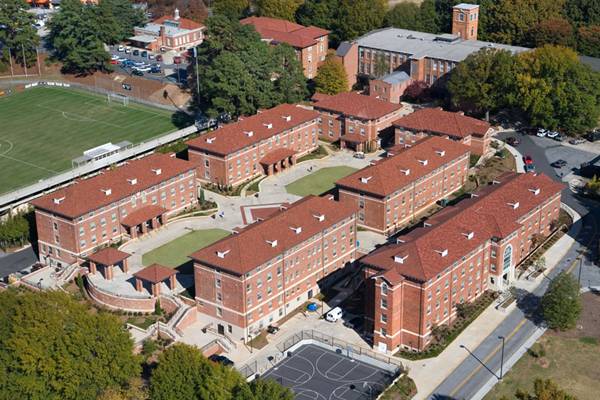 Clemson University is a public educational institution that was founded in 1889 as an all-male military school. The Clemson University admissions policy started accepting women in 1995. The University consists of five colleges: Health, Education and Human Development; Engineering and Science; Business and Behavioral Sciences; Life Sciences: Architecture, Arts and Humanities; and Agriculture, Forestry.
Location
Clemson University is located in Clemson, South Carolina. Although the area doesn't provide many options to the students besides the campus-related activities, it is still a nice location. The Clemson University address is near Downtown Clemson, so the students are spending a lot of time there.
Acceptance rate
The acceptance rate at Clemson University is 63.3%.
Infrastructure
The Clemson University campus is beautiful, large and full of grassy surfaces. The most notable features of the campus include a reflection pond, a great amphitheater, Tillman Hall, and a beautiful botanical garden of nearly 300 acres. The Death Valley, the football stadium, is the most prominent place on the campus.
Rating: A
Housing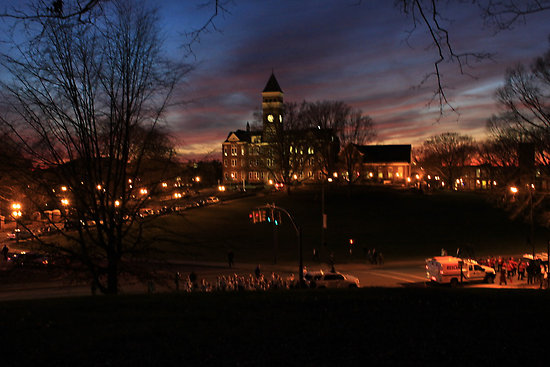 About 50% of the students live on campus, mostly freshmen and sophomores. Besides the traditional residence halls, Clemson University also features apartment-style complexes on East Campus, which are intended for upperclassmen. Clemson University strives to offer great housing, campus activities, health services, transportation and dining – everything that will make the students feel right at home.
Rating: B+
Student Life / Student Community
There are more than 325 Clemson University student organizations and clubs, and around 25% of the students are members of the large Greek system of the school.
The students are frequently engaged in service learning. A large group of Clemson University students has recently participated in improving newborn survival in Tanzania and developing access to safe drinking water in Cange, Haiti.
Clemson University jobs are also a big part of the student life at this institution.
Rating: A
Academic
Clemson University is more than a high-quality research university. It is focused on providing opportunities and experiences that create entrepreneurs, thinkers and leaders. The hands-on education in the field, in the arts and in the lab prepares the students for the competitive environment they will face after graduating. With more than 110 graduate degree programs and 80 undergraduate majors, the students have many career paths and opportunities to choose from.
Rating: B+
Best courses: Social Sciences; Health Professions and Related Programs; Engineering; Business, Management, Marketing and Related Support Services; and Physical Sciences.
Expenses
The estimated cost of attendance for South Carolina Residents is around $28,000. For out-of-state students, the estimated cost of attendance is $45,490.
Rating: C-
Tuition cost: $13,382 for in-state students, $30,816 for out-of-state students (2013-2014).
Sources of funding
Clemson provides the students with an opportunity to gain income through Clemson University jobs, but it also provides loans, scholarships and grants for the students. More than 45% of the full-time undergraduates receive need-based financial aid.
Student feedback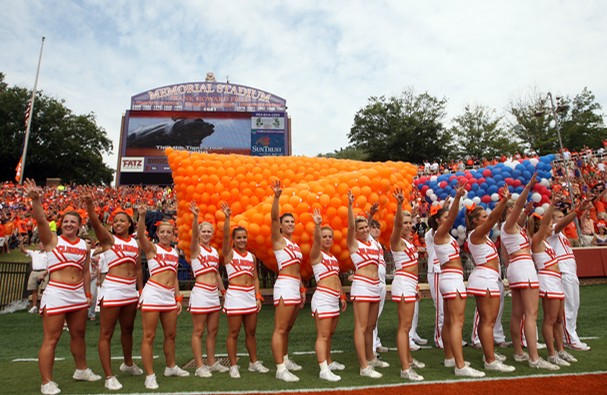 "The campus is a bit small, and there's not that much to do in town – that is the number one complaint I can think of. With active hobbies and friends, you can find ways to spend time, but the fact remains that outside of your own personal hobbies, there's really not anything to do in town. The students of Clemson definitely have spirit – they're all happy to be here. This is especially evident in football season, when everyone is outside hanging out." – Eduardo, a freshman at Clemson University.
Interesting Facts about Clemson University
The Clemson University athletics unite all students of this institution. Every student takes an enormous pride in the school's football team, the Tigers.
According to the policy of Clemson University admissions, the students interested in pursuing theater or music concentrations are required to pass an audition.
The Clemson University admissions do not require interviews, but the interested students are highly recommended to visit an admissions staff member in order to learn more about the university.
The Clemson University ranking, according to the U.S. News & World Report, has been a subject to controversy. In 2009, an administrator revealed that the Clemson University ranking was manipulated by providing false information on the class sizes and faculty salary.
Clemson University address
Clemson University
Clemson, South Carolina 29634
Read Other Colleges Reviews