Columbia University was founded in 1754 by King George II and is the oldest university in New York State and is the 5th oldest university in the United States. It is counted as an Ivy League school and is very prestigious. Columbia University has over 20 schools and is affiliated with a number of academic institutions. Among these are Barnard College, Teacher's College, Union Theological Seminary, and has joint affiliations with the Jewish Theological Seminary and the Julliard School.
Though Columbia University has been in a few different locales throughout its lengthy history, it's currently located in the Morningside Heights region of Manhattan in New York City. Columbia University's central location occupies over six city blocks and is an urban campus. The acceptance rate at the Columbia University is currently 7% with over 25,834 applicants for the undergraduate class of 2017 and only 1,795 were admitted.
Infrastructure
Because Columbia University is located in the heart of New York City, it has very good infrastructure for all of its students. Among its proudest accomplishments is its extensive library system. The Columbia University library system currently has 28 libraries and collections including the most famous Columbia University library, the Butler Library. The Butler Library considers itself the most extensive Columbia University library on-campus, with over 11 million volumes currently in its collection.
Moreover, the Butler Library is repeatedly ranked among the most beautiful libraries in the United States and has placed first a number of times. In addition to its library system, The Columbia University Medical Center functions as a research hospital, a learning hospital for Columbia University's medical students, and as a medical center for its student body. Moreover, the Columbia University Medical Center is ranked 8th on the US News and World Report's list of Best Medical Schools: Research. Additionally, students can purchase all their text books and Columbia University paraphernalia at the Columbia University Bookstore.
Housing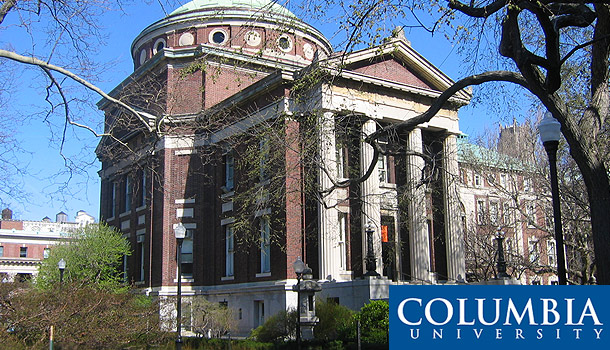 There are over 22 different residences at Columbia University that range from apartments, to suites, to brownstones. Some have shared rooms, others have private rooms, other dormitories are completely coed, and others divide the floors by sex. Room and board for the 2012-13 academic year was $11,496. However, most ex-students gave the housing at Columbia University a C+ rating due to the inefficient housing lottery system.
Rating:C+
Student Life
Columbia University boasts well over 500 clubs and organizations for students to join. There are 31 varsity teams, 50 club sports, as well as many intermural teams. Additionally, there are plenty of opportunities for students to become involved with the arts, volunteering, and political activism while at Columbia University.
However, many students have complained that the social scene at Columbia University suffers because of the strenuous academic environment, leaving students little time for extracurricular activities. Student life was unfortunately one of the lowest ranked aspects at Columbia University with only a C+ average.
Rating:C+
Academics
Unlike the social atmosphere, the academics at Columbia University were repeatedly highly-ranked both according to national surveys and students alike. The intellectual stimulation at Columbia University is designed to make students think, develop, and to give them the small college experience with all the perks of a big research university. The close affiliation with the undergraduate Columbia College and the Law, Business, Medical, Arts, Journalism, and International and Public Affairs Schools were highly favored among students.
As such, most students gave Columbia University an A+ rating and the World University Ratings has placed it at number 12 among the world's best universities. Problems students experienced were picking classes with the best professors who would give them the personal attention they needed. The most popular majors for undergraduate students are English language and literature, engineering, and political science and government.
Rating:A+
Expenses
Columbia University is continually ranked as one of the US' most expensive universities and for good reason. Tuition for undergraduate students for the 2012-2013 academic year cost $46,846 and only 60% of students were eligible for need-based aid. Other expenses included the $717 student life fee, $416 orientation fee for incoming students, $11,396 for room and board, and $1,040 for books and supplies.
According to Forbes Magazine's estimates, the overall cost of attending Columbia University was closer to $59,208, leaving them to rank it as the third most expensive college in the US. To pay for their educations, students rely on aid and work study programs to cover the cost. Over 18% of students got $7,072 in federal grant aid, 52% of students got $35,422 in institution grant aid, 8% of students got $3,586 in state grant aid, and 17% of students took out student loans worth $7,208.
However, the total amount of average help is still only $34,948, leaving a substantial difference to make up for. Moreover, New York City is one of the most expensive cities and these expenses do not completely cover all the costs associated with living there. However, Columbia University jobs are readily available to students who seek them.
Columbia University jobs are divided into federal work study and casual positions. The federal Columbia University jobs are only for US students who are required to work as part of their financial packages. These Columbia University jobs can be found at the Federal Work Study Office. The casual Columbia University jobs are for any students who want to work on-campus and these can be found on the Center for Career Education Lion Share Database.
Student Feedback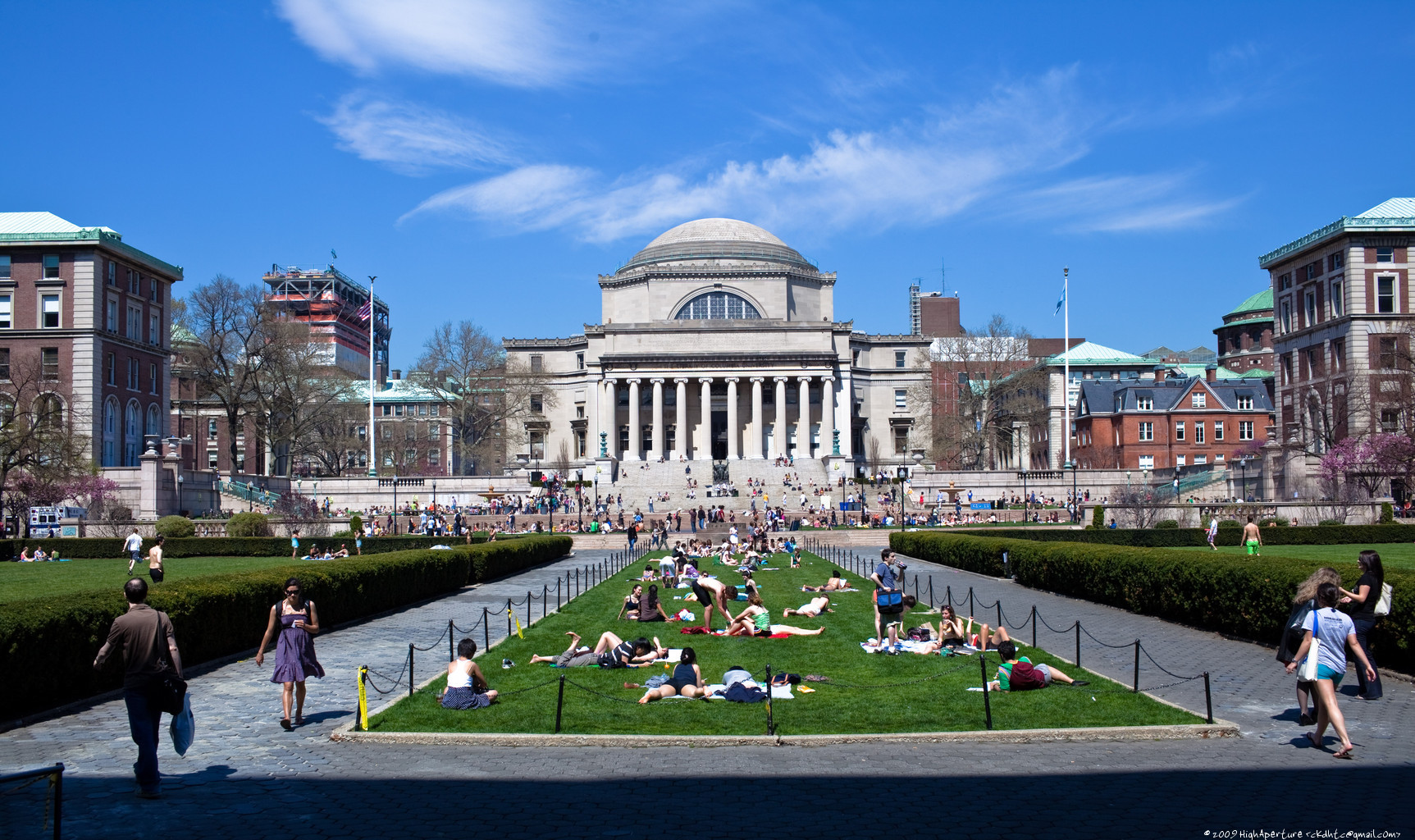 At the undergraduate level, most students gave the education quality a B rating, a B- rating on faculty accessibility, a C+ on social life, and a B on campus aesthetics. It's overall student score was a B-. However, it still ranks as 15th on StudentReveiws.com's list of the best schools.
Rating:B-
Interesting Facts about Columbia
– President Barack Obama and Chief Justices of the US Supreme Court Harlan Fiske Stone and Charles Evans Hughes all went to Columbia University;
– It has the second largest international student body in the US;
– Columbia University gives the Pulitzer Prize.
Contacts
The general Columbia University address is 116th and Broadway, New York, NY 10027 and the phone number is (212) 854-1754. The email for undergraduate admissions questions is ugrad-ask@columbia.edu.
Read Other Colleges Reviews