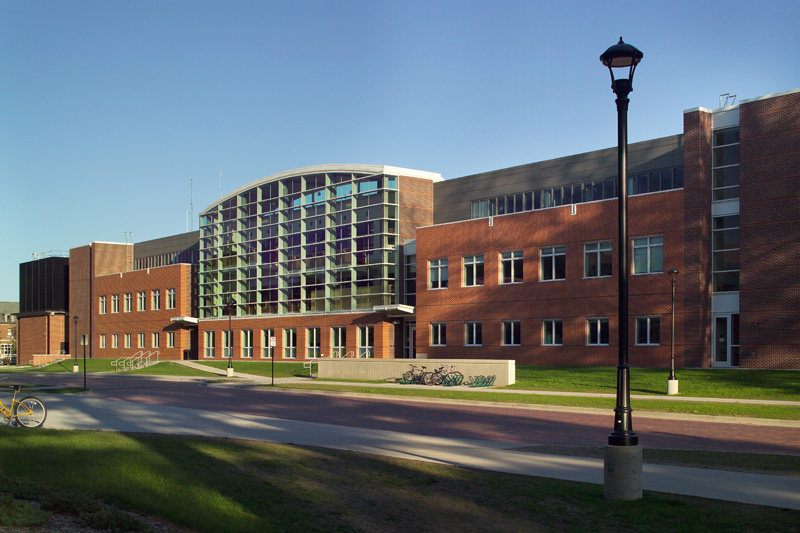 Grinnell College is a private, coeducational liberal arts and sciences college with residential policy. The academic calendar is semester-based. This institution has one of the largest endowments, which is benefiting from Warren Buffett, a former trustee. In the 2013 edition of Best Colleges list by the U.S News & World Report, Grinnell College ranking is at the 22 place among the best national liberal arts colleges.
Location
Grinnell College is located in a small town in Iowa – Grinnell, which is halfway between Cedar Rapids and Des Moines. This is a remote location, but the students have plenty of opportunities in the area.
Acceptance rate
The acceptance rate at Grinnell College is 50.9%.
Infrastructure
The 120-acre campus of Grinnell College contains 63 buildings of different styles, from Bauhaus to Collegiate Gothic. The residential part is divided into a North, East and South section, the North and South ones being explicitly modeled after the residential colleges of Cambridge and Oxford.
The Grinnell College athletics facilities are mostly located on the northeastern quarter.
Many new building projects have been started during the recent years, including a renovation of the science center, the Bucksbaum Center for the Arts, as well as a new Grinnell College athletics center.
Rating: B
Housing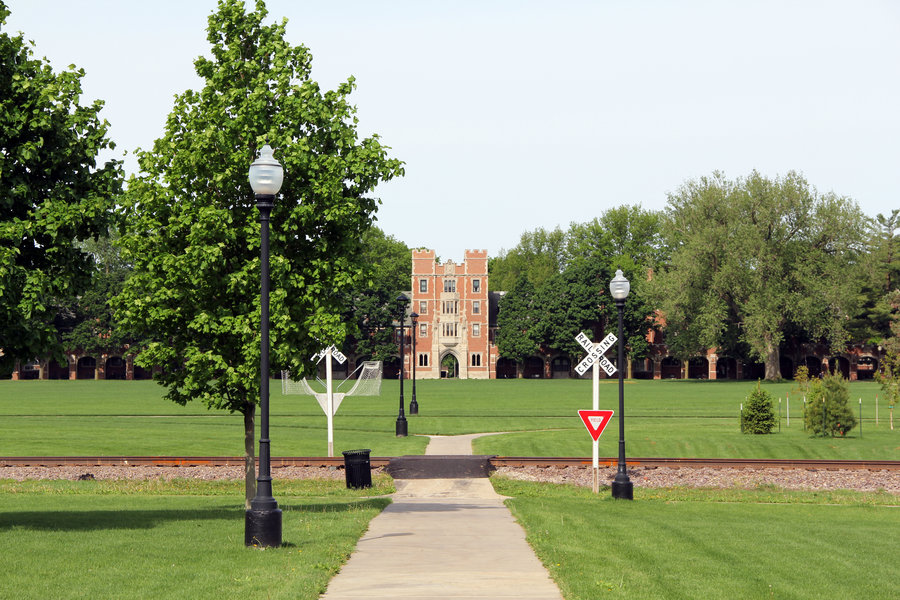 All students of Grinnell College are required to live on campus. There are various student services offered, including health insurance, health service, and nonremedial tutoring. Campus security services are provided 24/7. The rooms at Norris, an older building which is the home of many Grinnell College freshmen, often don't have air conditioning.
Rating: B-
Student Life / Student Community
Grinnell College students have a very busy social life that makes up for the lack of Greek life at this college. There is an abundance of concerts and cultural activities occurring every week on campus. The students often get the chance to support the Grinnell College basketball, baseball, football and other sports teams during their games.
Grinnell College is known for its string social activism.
Rating: B+
Academic
The high academic reputation of Grinnell College has been nationally recognized. The academic program puts an emphasis on active learning and one-on-one interactions between the students and faculty members. No courses, labs or classes are taught by graduate students at this college.
The open curriculum encourages the students to take initiative and follow their own interests. The curriculum is advanced and rigorous, with no remedial classes being offered.
Rating: A
Best courses: Physical Sciences; History, General; Biology/Biological Sciences, General; Foreign Languages and Literatures, General; and Social Sciences, General.
Expenses
The total comprehensive fee at Grinnell College is estimated at $53,654. This amount includes the tuition, room payments, full meal plan, and student activity fee.
Rating: C
Tuition cost: $43,270 (2013-2014)
Sources of funding
A large number of Grinnell College students receive need-based financial aid (70.6%). Students can also apply for a Trustee Honor Scholarship, which is a merit-based program that is highly competitive.
Student feedback

"Grinnell is all I thought it would be and more. My favorite part about Grinnell is the community. Everyone is truly there for each other, and the administration works diligently alongside the students to create an environment which promotes connections between students, faculty, staff, and the surrounding community." – Alyssa, junior at Grinnell College.
Interesting Facts about Grinnell College
Grinnell College has produced many notable alumni, including Oliver Buckley, 1909 (who served as director and president of Bell Labs in the period 1940-1951), Robert Noyce, 1949 (co-inventor of the integrated circuit and co-founder of Intel), and Ian Roberts, 1987 (founder of Upright Citizens Brigade). Herbie Hancock, the famous jazz musician and composer, is also an alumnus of Grinnell College.
The Grinnell College basketball team's member Jack Taylor scored 138 points in a single game, which set a new world record.
The Grinnell College bookstore is enabling the students to find the needed textbooks online, but it also sells apparel and gifts.
Contact Address
Grinnell College
P.O. Box 805
Grinnell IA 50112
Read Other Colleges Reviews