James Madison University is a coeducational public research university that was founded in 1908.
The James Madison University ranking is constantly high on the U.S. News & World Report. IN the 2013 edition of the report, the James Madison University ranking is 6th, and it has been ranked among the top public masters-level universities for 16 consecutive years according to the same system.
Location
James Madison University is located in Harrisonburg, Virginia. Although the city is small, it offers plenty of opportunities for the students in the newly renovated downtown district.
Acceptance rate
The acceptance rate at James Madison University is 59.9%.
Infrastructure
The 655 acres of the James Madison University are situated outside of Harrisonburg. The campus consists of 6 separate parts: Skyline and Ridge on the east side, and Village, Lake, Hillside and Bluestone on the west side of Interstate 81.
The notable characteristics on James Madison University campus include Edith J. Carrier Arboretum and the Newman Lake in the Lake area. The James Madison University athletics importance is best represented with the impressive Brigeforth Stadium, the James Madison University football field.
Rating: A-
Housing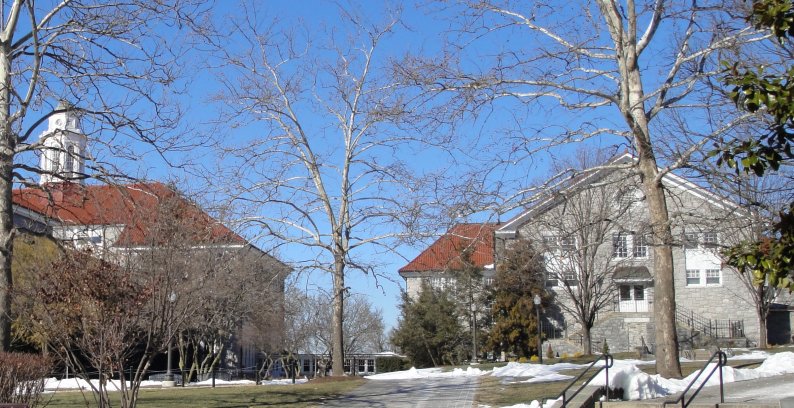 The residence halls include Bluestone, Hillside, Skyline, Lake and Village areas. The Village area is located in the center of the campus and features nine residence halls, which are inhabited strictly by freshmen.
The Lake dorms are set up in halls rather than suites, which makes them a great place to make new friends. The Skyline Halls dorms are only a few years old, and are inhabited by sophomore and freshmen. The Hillside area is reserved for freshmen only and consists of three separate dorms. The Bluestone area features eight residence halls that are set up in a traditional hall style.
Rating: B-
Student Life / Student Community
The students of this university are known for partying, but they are also very studious and work hard to maintain their academic success at high levels. The experience at this institution is all about getting involved, and the James Madison University athletics have a large part in that.
Rating: A-
Academic
Currently, James Madison University offers a total of 115 programs on different levels (bachelor's master's doctoral and educational specialist). The program is focused on inspiring the students to explore their interests and direct their future careers.
Rating: B
Best courses: Social Sciences; Communication, Journalism, and Related Programs; Health Professions and Related Programs; and Business, Management, Marketing, and Related Support Services.
Expenses
The complete cost of attendance at James Madison University is estimated around $34,000 for out-of-state students. This amount includes the James Madison University tuition, room and board expenses, Internet connection fee, orientation fee (one time) and graduate tuition and fees.
The acceptable price of education at this university makes a large number of students interested in James Madison University admissions.
Rating: B+
Tuition cost: $23,654 (2013-2014) for out-of-state students. The James Madison University tuition for in-state students is $9,176.
Sources of funding
James Madison University offers various types of scholarship programs based on need or merit. Almost 40% of the full-time undergraduate students receive a need-based financial aid.
Student feedback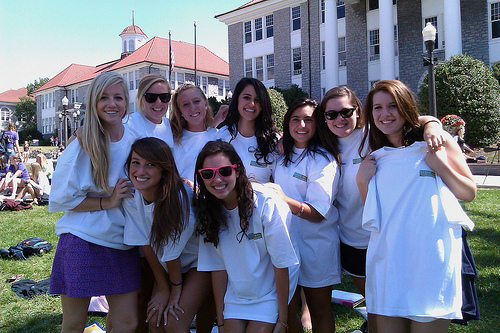 "I absolutely love JMU. Not only it is a beautiful campus full of beautiful people (inside and out), but the professors here are amazing (well most of them). JMU has such school spirit and school pride it's unbelievable and something you'd have to witness or be a part of to really comprehend." – Kinsey, freshman at James Madison University.
Interesting Facts about James Madison University
The James Madison University football field, called Bridgeforth Stadium, seats approximately 25,000 people.
There are series of tunnels under the campus, some of which are wide enough to enable pedestrian traffic. There are rumors of some students getting in the tunnels somehow, although they are locked to everyone except for the service technicians of JMU.
Although the institution was founded as a women's college, the James Madison University admissions policy accepted men as regular day students in 1946.
Contact Address
James Madison University
800 South Main Street
Harrisonburg, VA 22807-0001
Read Other Colleges Reviews