Pomona College is a private liberal arts educational institution that is organized as a residential college. The institution, founded in 1887, uses a semester-based academic calendar. The Pomona College ranking, according to the annual ranking of U.S. News & World Report, establishes it as the 4th best liberal arts college in the nation. The Pomona College ranking for "Best Value" is 5th, according to the same list.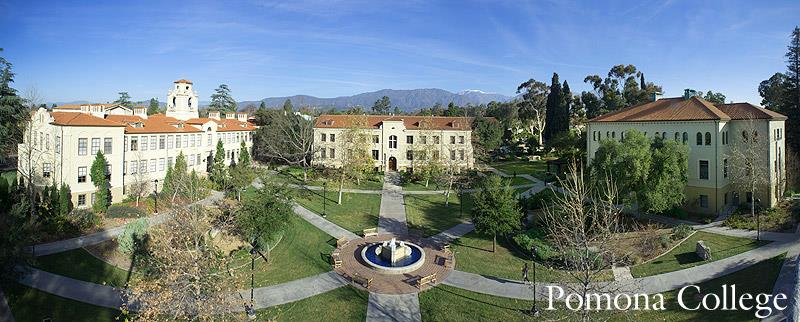 Location
Pomona College is set in the suburban area of Claremont, California. The size of the campus is 140 acres, and it is located 35 miles east of downtown Los Angeles.
Acceptance rate
This is one of the most selective colleges in the country, with a low acceptance rate of 14%. There aren't many institutions that can match the experience and education offered by this academically superb liberal arts college, which explains the strict Pomona College admissions policies.
Infrastructure
The campus of Pomona College includes 63 buildings, 14 of which are residence halls.
The campus includes a football field, pool, tennis complex, dance center, softball field, baseball field, soccer field, an organic farm, Greek theatre and many other locations that meet all needs of the students. The visitors and students can easily follow the Pomona College map to navigate through the campus.
Rating: B+
Housing
On-campus housing is guaranteed to all students who request it. Only 2-3% of Pomona students decide to live off-campus. Students of first year are divided into "sponsor groups" that live in close proximity, along with their sponsors of sophomore year.
Pomona College offers campus security services in the form of 24-hour vehicle and foot patrols, controlled dormitory access, student patrols, lighted pathways/sidewalks, 24-hour emergency telephones, and late night transport/escort services.
Rating: A
Student Life / Student Community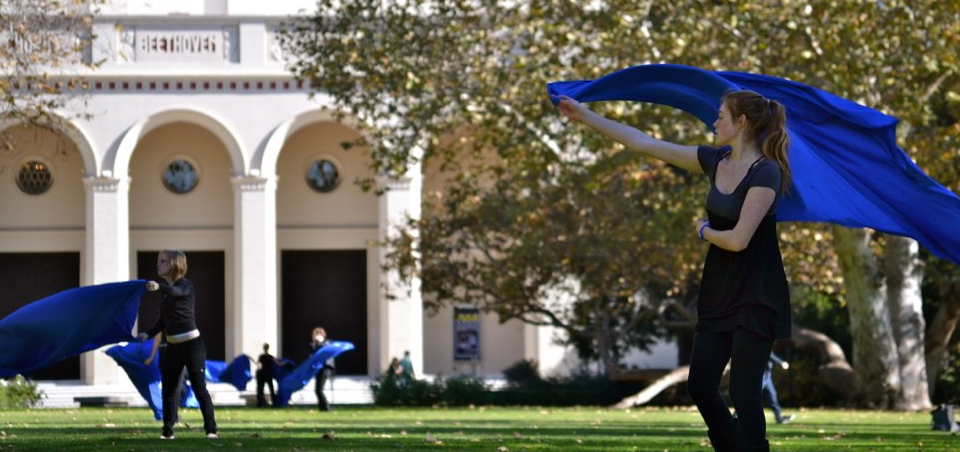 The students have the opportunity to socialize through different parties, trips, lectures, speakers and film series organized by individual clubs and the student government, as well as by sponsor groups and residence halls. Orientation Adventure is one of the most loved events organized by the college.
It is an off-campus orientation program for the incoming students, with trips that offer a nice opportunity for them to make friends while participating in exciting activities. The activities are led by Pomona College students, with staff and faculty members joining most of the trips.
Despite the restrictive Pomona College admissions policies, every future student would love to live in such an inspiring environment.
Rating: A+
Academic
Almost 70% of the classes are held with fewer than 20 students. The curriculum balances the breadth of a traditional education on liberal arts and the depth that is needed for the students to advance their knowledge in a specific field. The education is rigorous, but the students are provided with flexibility to pursue their individual interests.
Rating: A
Best courses: English Language and Literature, General; Neuroscience; Political Science and Government, General; Environmental Science; Biology/Biological Sciences, General; Molecular Biology; and Economics, General.
Expenses
The complete cost of attendance at Pomona College is estimated to be around $58,000.
Rating: C
Tuition cost: $43,255 (2013-2014)
Sources of funding
At Pomona College, over 50% of the full-time students receive financial aid based on need, with an average value of $36,560. There are many scholarship programs available, including Rotary Foundation Global Grants, Rhodes Scholarship, NCAA Postgraduate Scholarship, Marshall Scholarships, Goldwater Scholarship, Downing Scholarship and many more.
Student feedback
"Pomona has been a wonderful place for me. There are so many resources available to you – top-notch professors, research opportunities, and interesting classes. The best part about the school, however, is the people!" – Kendra, freshman at Pomona College.
Interesting Facts about Pomona College
Pomona College has its distinctive jargon that can easily separate an outsider from the insiders. The website of the college gives incoming students a head start to make them feel right at home as soon as they enter the campus.
At orientation, the new students march through the gates past an inscription that says "Let only the eager, thoughtful, and reverent enter here."
Contact Address
Pomona College
333 North College Way
Claremont, CA 91711-6312
Read Other Colleges Reviews