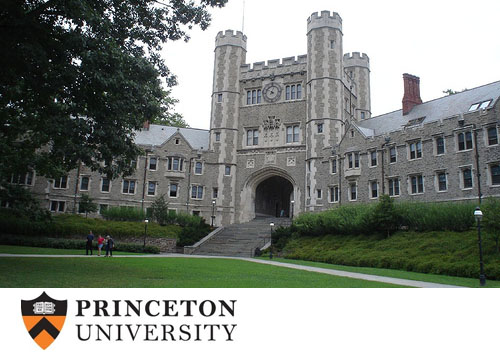 Princeton University was founded in 1746 and is the fourth oldest institution of higher learning the US, though it was known as the College of New Jersey for nearly 150 years. Today, Princeton University is a small research university with a faculty that is dedicated to helping both undergraduate and graduate students succeed. Though the Princeton University address has been at several different locations in New Jersey, Princeton has been the home of Princeton University since 1756.
Princeton the town has a population under 30,000 people and is a small college town. Princeton University is an Ivy League school that has a rigorous academic life as well as steep admissions rates. 26,498 people applied to become a part of the Class of 2017, only 1,963 were accepted, and 1,291 enrolled. This puts the admissions rate at 7.4% for undergraduates.
Infrastructure
Princeton University has a number of facilities that make it stand out. Among these are its impressive library system, its remarkable art museum, and the esteemed Princeton University Press. Firstly, the Princeton University library system includes the Harvey S. Firestone Memorial Library as well as nine other buildings. The Princeton University library system has more than 7 million volumes, 6 million microforms, rare books, archives, and upwards of 48,000 feet of manuscripts.
Another remarkable aspect of studying at Princeton University is the Princeton University Art Museum. As one of the premier collegiate art collections in the nation, the Princeton University Art Museum has art collections that date to the earliest days of the university. It has art ranging from ancient times to contemporary master pieces, with almost 80,000 geographically diverse works from all over the world. The Princeton University Press is yet another perk to studying at Princeton University.
As an independent publisher with close connections to the university, the Princeton University Press has published 6 Pulitzer Prize winning books and has printed The Collected Papers of Albert Einstein, The Writings of Henry David Thoreau, The Papers of Woodrow Wilson, The Papers of Thomas Jefferson, and Kierkegaard's Writings. The main goal of the Princeton University Press is to make scholarly works available for everyone. For all these reasons, students have given an A+ rating to Princeton University's facilities and an A- for the infrastructure overall.
Rating: A+
Housing

The housing system at Princeton University is one of the most unique in the country. The six dormitories are referred to as "colleges" and fulfill a number of student needs. Each of the colleges has a faculty master, a director of student life, and a director of studies. As such, all academic advising is centered at these residential colleges. They also have dining halls, common rooms, arts, entertainment, and academic areas.
The colleges also organize a number of intermural sports and social events throughout the year to draw their students closer together. Students gave the Princeton University housing system an A- rating. Some students were dissatisfied with the distance that some of the colleges are from the campus center and many of the older dorms need serious renovations. Overall though, the students seemed pleased with on-campus housing. Room at Princeton costs $7,220 and board costs $5,860.
Rating:A-
Student Life and Student Community
Princeton University has a very extensive list of student organizations to join. There's everything from student government, to religious groups, to sports, to the arts. Overall, students gave the local atmosphere a B grade and the local nightlife a C+. Many described Princeton, NJ as sketchy and the townspeople unfriendly.
Additionally, students emphasized repeatedly that social life typically revolves around the eating clubs that operate like country club or sororities and fraternities. Moreover, Greek life is another important component to the social scene, though not all students are comfortable with the binge drinking and drug use that accompany it. However, there are a number of quaint Ivy League traditions that might bring together students together throughout the year.
Rating:C+
Academics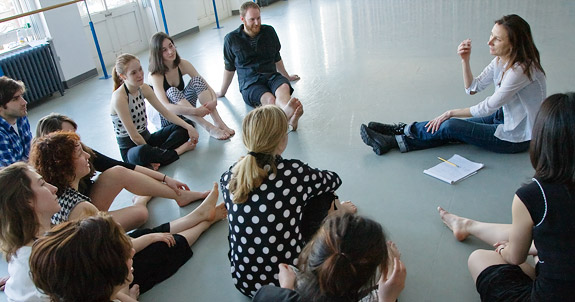 The academics at Princeton University are very rigorous, something that students continually emphasized. A common practice at Princeton is grade deflation, meaning that only a small percentage of students get A's. However, many students also emphasized that if you choose cooperative professors and good study groups that your academic life will be a lot easier. Some other students also stressed on the competitiveness of Princeton University.
Everyone is very serious about academics, even to the point that fellow students will not share notes with you if you miss a class. There are over 34 departments in the humanities, natural sciences, social sciences, and engineering to choose from. However, there are also many interdisciplinary classes and certificates that you can earn.
The most popular majors as of 2012 were economics, political science and government, history, public policy and analysis, and operations research. One student review website ranked education quality as B+ while another one ranked the academics with an A+. Therefore, the academics at Princeton are very good and one of their highest ranking aspects.
Rating:B+
Expenses
While Princeton is one of the most expensive universities to attend in the US, their financial aid packages and offers are more generous than at other Ivy League universities. It provides over 59.4% of its undergraduates with financial aid, with the average scholarship grant being $39,350. However for the 2012-2013 academic year, students whose parents made under $60,000 per year were given an average of $53,450 in aid with full tuition and board. Even if one's family income is in the $100,000 range, the students are still well-financed.
Tuition costs $40,170, room and board cost $13,080, and the estimated other expenses cost $3,500. However, students without health insurance are required to buy the Student Health Plan for $1,900. Overall though, the Princeton To cover part of their tuition and living expenses, students find Princeton University jobs. This is very easy to do because of the convenient online system that students can access with their student ID numbers. Princeton University jobs are available at any of the on-campus Princeton facilities as well as with off-campus employers who post on the system.
Student Feedback
Overall, students were pleased with the academics at Princeton, though some complained of professors with poor English and many did not like grade deflation. Other students complained about the hardcore drinking and drug taking culture that pervades social life. However, students liked that Princeton University, unlike Yale and Harvard, focuses squarely on its undergraduates. That's why most students gave Princeton an overall rating of B+.
Rating:B+
Interesting Facts
The Princeton mascot is the tiger
Two US Presidents James Madison and Woodrow Wilson are alumni
Princeton's 6th president John Witherspoon signed the Declaration of Independence
The 3rd man on the moon was Charles "Pete" Conrad ‒ a Princeton alumnus
Contacts
Princeton University Address:
Princeton University
Princeton, NJ
08544
Telephone: (609) 258-3060
Read Other Colleges Reviews